Vastu Sastra (Shastra)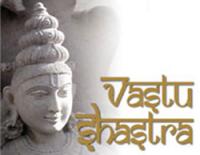 Where we live can influence our happiness, wealth, health, and prosperity. The Vastu Shastra is the Vedic science of building. When one studies the Vastu Shastra, he learns to create buildings that favorably influence those things that bring us happiness.
The Vastu Shastra considers the astrological placement of the Sun, Earth, and other planets during the actual construction. It also considers where the building site is located, the site's shape, the proposed building's shape, the direction the building will face, the location of gates, entry doors, room doors, windows, and the building's general design. North and east are considered important directions—east because it is the direction from which the sun rises.